Products
---
Special Quality Alloys Ltd uses its extensive materials processing capabilities and knowledge to produce exceptional wrought mill products. We pride ourselves on providing a variety of material forms with flexible quantities and short lead times that are not commonly available in the industry.
---
Core competencies
As the demands of industry change, we have adapted the range of products and services we supply to meet these demands. The following gives an idea of the diversity of our offering.
Raw material inventory programme
Ingot/billet
Forged round and rectangular flat bar
Hot rolled round bar
Cut pieces
Turned and bored bar
Forged products
Shaped forgings, tubing and casing hanger parts and wellhead tree caps
Rings
Hubs
Bonnets
Bossed forgings
Machined stepped shafts with finished machined internal diameters
Blocks
Bolting and fastener applications
Shear blade raw material
Thermowells
Turnkey finished machined components
Seal rings
Gaskets
Stems
Trunnions
Special non-standard flanges
Distribution of bar stock
We hold more than 1,250 tonnes of core oilfield material grades in bar form, all pre-qualified and certified to the majority of the standard oilfield specifications. All lots are traceable to the original mill manufacturer source.
Core grades in stock - Alloy 718, Alloy 625, Alloy 725, F55 Super Duplex S32760, F51 Duplex S31803, 17-4PH, 410, F6NM
Bar stock material is housed in our purposed built 60,000 sq./ft. distribution facility which was newly completed in 2015 and having this material readily available enables customers to reduce their own inventory costs. 
We offer a quick cut-piece service from our inline CNC sawing cell, and with scheduled deliveries for bar and cut pieces, we are able to meet the needs of our customers' machine shop manufacturing deadlines.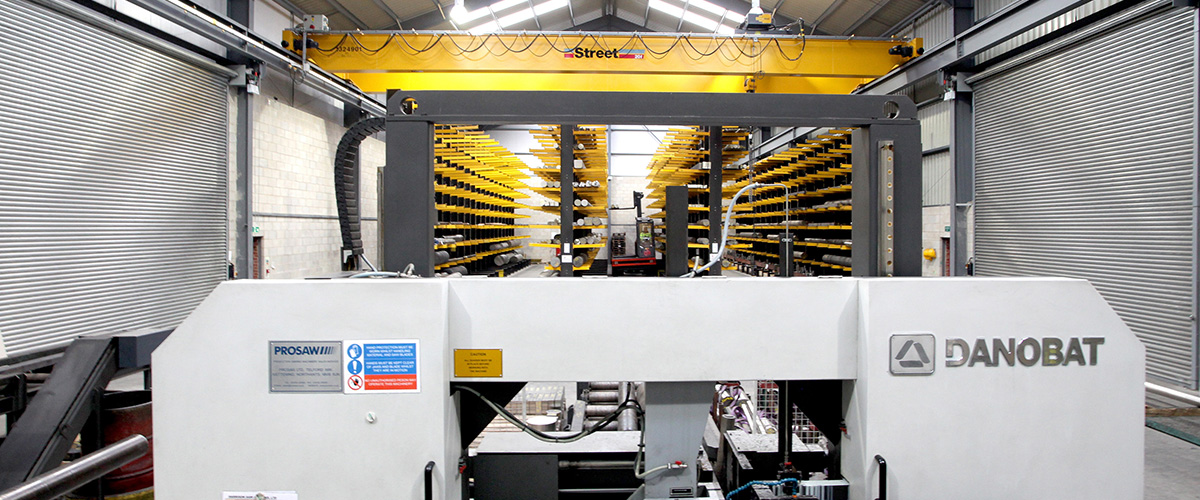 In addition, we are able to reprocess materials through heat treatment and testing to non-standard specifications defined by our customers.
As industry standards become more technically demanding and required performance approaches the limits of the material properties, we proactively take on the challenge to find process solutions that will ensure our products consistently perform exceptionally in their operating environment.
Working closely with our customers, and utilising the Group's extensive range of facilities, we seek to increase product strength by engineering components nearer to net shape before subsequent heat treatment and testing.
Such products are typically engineered from our carbon and low-alloy range including grades: A105, A350 LF2, A694 F65, 4130, 4340, 8630, and F22 up to 800mm outer diameter.
Forged products
We offer a comprehensive range of forged shapes and products, manufactured using our five open die hammers and ring rolling machine. The benefits of our forged products include increased material strength, reduced machining and material waste though near net shape manufacture, and lower material costs.
We control and witness hot working processes through manufacturing procedures and on-site metallographic observation to ensure that the final product meets the customer's specific requirements.
Our product range includes rings, blocks, blanks, boss forging and thermowells. Products can be supplied in "black" un-machined, semi-finished or finished condition. Illustrated below is the range of our more common products. We do, however, produce bespoke forgings to customers' drawings and specifications. Please contact us for more information.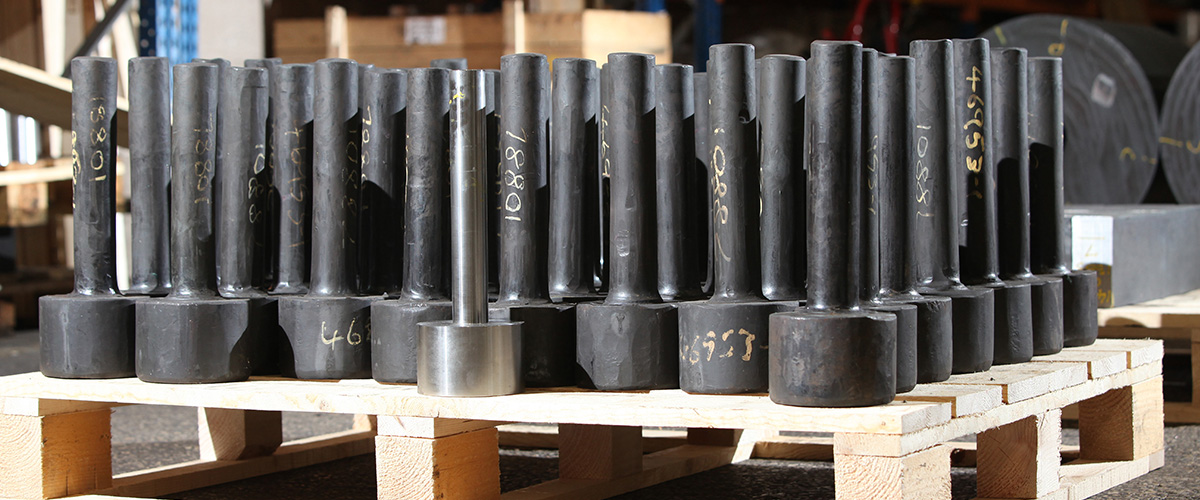 Square Bars
Round Bars
Step Down Spindles
Rectangular Bars
Stepped Shaft
Punched Boss
Boss Forgings
Blanks
Blocks
Rings
Cylinders
Double Boss
Spindles
Con Rods
Nickel based tubing hangers, tree caps and press forged shapes
We are challenged every day to find process solutions to deliver time and cost savings, without impacting on product quality. Our expertise in providing those solutions comes from years of technical and manufacturing experience. Our forgings are operating on some of the world's major surface and subsea oil and gas fields, produced in accordance with extremely complex metallurgical specifications. 
General industrial engineering machining allowances applied to drawings are typically appropriate to carbon and alloy steel grades. Often, these are excessive for nickel-based alloys, thereby leading to significant and costly material wastage.
Starting with the product – be it a basic sketch or final technical drawing – we reverse engineer the process through forging, heat treatment and machining to identify the most cost effective and metallurgically sound process route.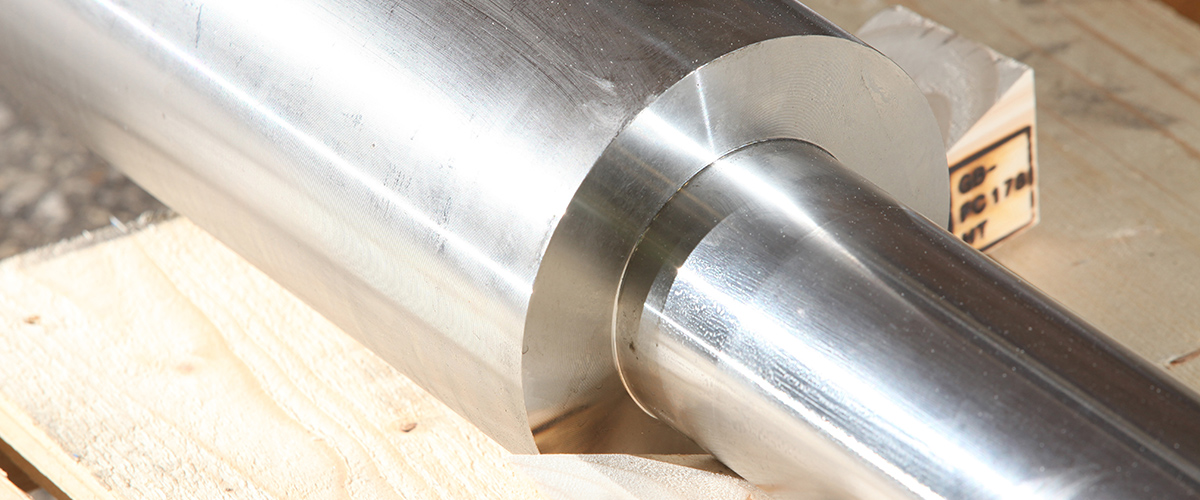 The starting weight of material is critical to the overall final product costs, especially for nickel-based alloys. Minimising the final machining allowance during the forging operation will generate a real cost benefit.
This benefit can be extended since providing a component that is closer to the finished product dimension can save the customer both time and costs on their own in-house CNC operations.
Flat bar
We hold a range of flat bar in key oilfield grades, specifically manufactured for the loose gate valve market.
Flat product is available from stock, pre-qualified and certified to industrial standards including API 6A 718, 3.2 certified and NACE.
We also hold custom made stock, in key grades, in square section for valve body, wing block and "T" shape products, and offer a quick cut piece service from our inline CNC sawing cell.
NORSOK M650 Rev 5 qualified
We have worked hard to become and remain a certified NORSOK M650 manufacturer. This certification covers products made from F51 Duplex and F55 Super Duplex alloys within the following forged shape parameters: hammer forged rings, rolled rings, forged blanks, forged blocks and boss forgings.
Our extensive bar stock in duplex and super duplex is also NORSOK pre-qualified to support the forgings we manufacture in house. 
This certification makes us the ideal partner for the manufacture of valve fittings and flanges.
Projects Supplied
Please visit our projects supplied page