Open-die forgings and rolled rings possess enhanced mechanical and metallurgical properties when processed via proprietary hot working techniques. To achieve this, we rely on our forging teams and process metallurgists providing decades of experience and expertise.
Working closely with our customers, we supply a forged product that meets and exceeds the requirements of the component drawing and specifications.
With a strong industry focused inventory of re-forging quality billet and ingot, we manufacture rings, blanks, blocks, boss forgings and shafts in nickel alloys, stainless, duplex, carbon, and low alloys. 
Our fully integrated in-house capability simplifies the supply chain and creates a solid foundation for a smooth and efficient route to the market. From the raw billet stock through to the machined component, full control of the manufacturing process is maintained with the extended support of our group companies which include heat treatment, mechanical testing, machining, and non-destructive testing.
Special Quality Alloys enjoy a well-earned reputation as a manufacturer of high-quality forged products. We remain the major OEMs first-choice supplier of forgings and rolled rings for critical components.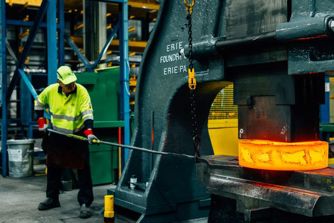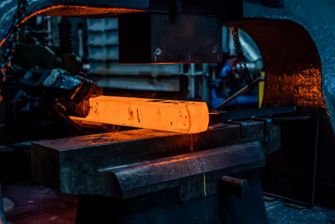 Ring Rolling
Producing precision rolled rings in a wide range of material grades using state-of-the-art equipment here in Sheffield, UK.
In 2020, we increased our ring rolling capabilities with a new fully automated computer-controlled ring roller. A major development for the company, this new equipment provides repeatability in the manufacturing of critical parts for the most challenging of environments. 
A strong history of investment has naturally led to continued product development which is being driven by our customer demands. The new ring rolling equipment enables further expansion of the product size range in core grades far beyond previous capabilities on our existing equipment. Axial and radial process control allows tight dimensional tolerances across a range of product geometrics combined with a superior surface finish. 
We are now recognised as a leading UK manufacturer of rolled rings for the oil & gas industry. Typical applications include sealing products such as seal rings and gaskets.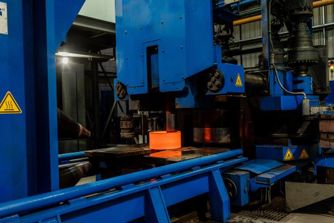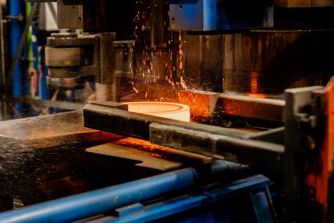 Proof Machined Forgings
With on-site capabilities, we can supply a proof machined forged component which will be closer to the finished size and with an improved surface condition. This service can provide both cost and time saving advantages for our customers.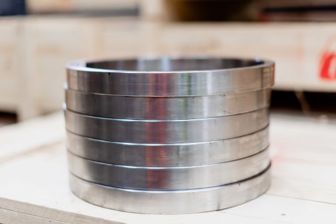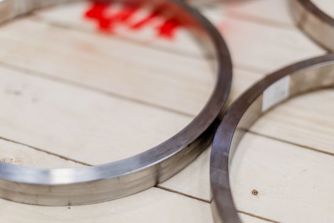 Hirework Forging
Component manufacturers can free-issue their own material to be processed on our forging hammers. Working with companies from the oil & gas, aerospace, defence, motor sport and general engineering industries, we hirework process a wide range of material grades. This has included Alu Bronze-NES 833, BS S156, BS S154, 15-5PH Stainless, Alloy 80A, Alloy 901, 660B, AISI 9310, 90/10 CuNi, Titanium 6AL-4V, Super Invar 32-5, Invar 36 and more.