Services
---
We call on systems and services from across the Special Steel Group to ensure that our customers receive the products they need when they need them. We believe the supporting services provided by our Group companies give us the advantage of being one of the most comprehensive materials supply, forging, heat treatment, testing, and machining and distribution services in the industry.
---
Forging
In-house facilities
Five open die hammers, with forging capacity from 4kg to more than 1,000kg
Ring mill, with rolling capacity up to 1100mm OD
Stockholding services
We provide a just-in-time delivery service with multiple delivery dates, if required, to meet the needs of your production schedule. This reduces your need for stockholding facilities and inventory costs.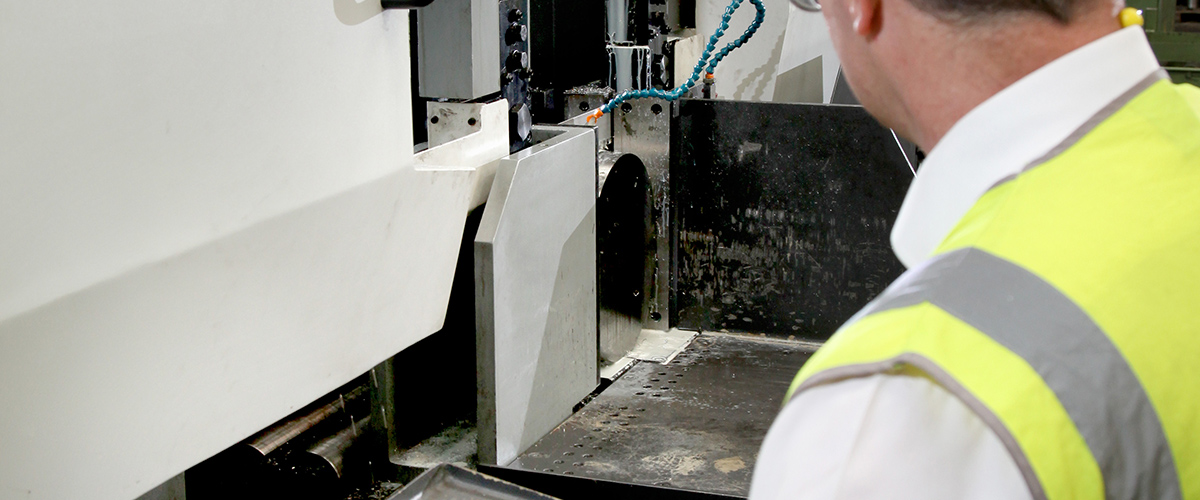 Stockholding capability:
Cantilever racking to 6.5 metres in height
Pallet racking to 4 metres in height (total capacity in excess of 3,000 tonnes)
Multiple counter balance and side loading fork lift trucks 
Four 10 to 20 tonne overhead cranes
Eight fully automatic band saws offer the latest technology in metal cutting from 10mm to 800mm section with 'hard spot' detection
IT controlled stock system
Hardness testing
Brinell machines with 356mm section capacity
Standard Rockwell portable machines with 254mm section capacity
Custom built Rockwell/Brinell large component machines
Three BRINTRONIC testing units delivering accurate and automatic hardness spot reading
Inspection and marking
Calibrated instrumentation and weight measurement systems
Five automatic marking machines for all shapes and sizes
Certification
Certification packages can be sent either as a hard copy or as a soft copy via our "E-DOC" electronic transfer system. We have a team of dedicated certification specialists providing documentation packages to the highest standards expected by major global OEM's. Furnace charts, mill certificates, independent test certificates, hardness reports, and load plans are typically required within the final certification package. We are regularly required to submit carefully prepared metallographic samples and photographs throughout the world and live, 'real time' viewing of heat treatment furnace charts is available via our customer portal.
Packing and transport
We have an experienced logistics team managing the packaging and dispatch of our products. The team is supported by a dedicated vehicle fleet of 10 tonne and 1.5 tonne lorries, along with reliable local logistics experts, to provide speedy deliveries to suit your requirements.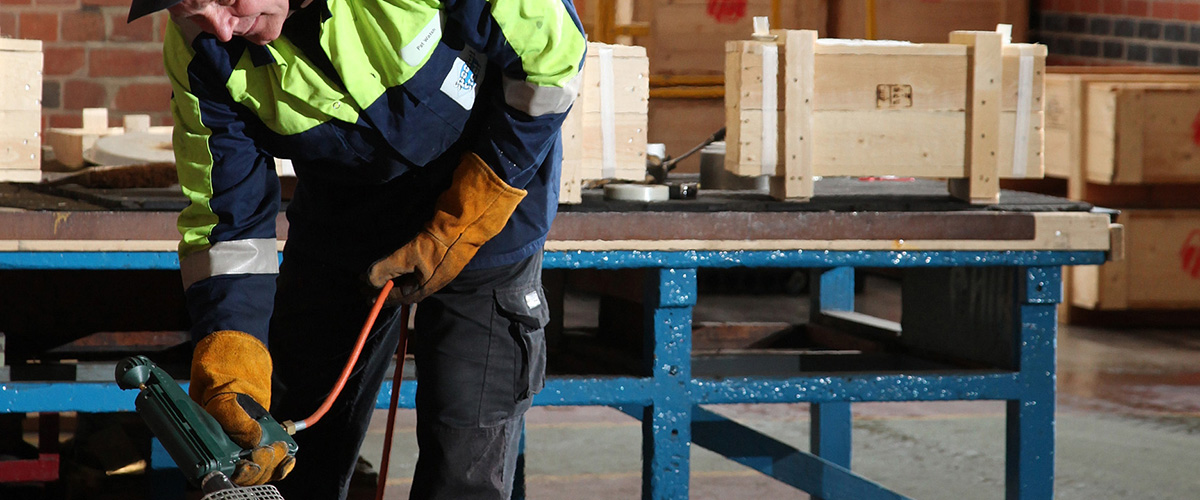 We maintain a stock of boxes, crates and pallets with shrink-wrap facilities, and only use wood products from sustainable resources, treated to meet export specifications.
We provide overnight delivery to most UK destinations and shipments to five continents. Rapid international transportation can be provided by special arrangement.
Multilingual sales
Special Quality Alloys takes our customers' needs seriously and is committed to offering a comprehensive and high quality service. We work in a global industry, so multilingual and cross-cultural communication is essential in everyday business.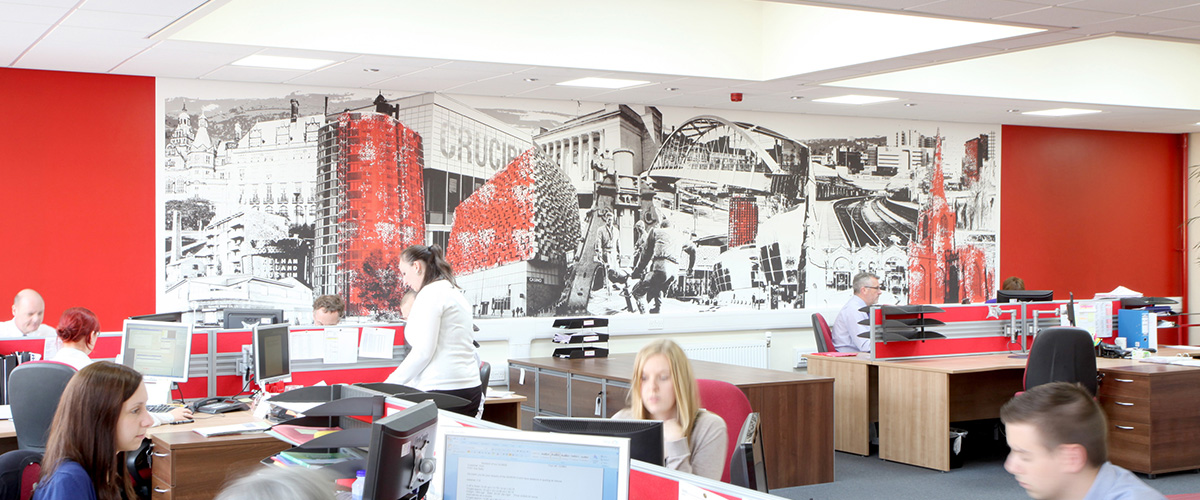 Therefore, we have a number of multilingual staff and regional representatives, in order to facilitate closer working relationships with our customers.
Languages offered include French, Spanish, Portuguese, Mandarin, Hindi and Tamil, among others. Our desk sales and regional representatives combine their expertise of the industry with local knowledge, to provide a service that is relevant to the customer's location.
IT systems and control
Our bespoke computer system ensures continuity and traceability in all work. This system is used to control stock levels, manage material traceability throughout processing via original mill source and manufacturing lot numbers, and handle the production of all parts, from 'cut and ship' items to complex forged and machined components.
Wider group facilities
Heat treatment
Within the Group we have extensive heat treatment facilities, with over 50 furnaces handling loads up to 25 tonnes and 10m long. Our heat treatment services have Nadcap aerospace approval, one of the most stringent in the industry. We also provide water, oil and polymer quenching, all with evaporative cooling towers and agitation systems.
Material testing
Our ISO 17025 and Rolls-Royce approved mechanical, metallurgical and corrosion testing laboratory performs more than 2,500 tests a week for some of the most demanding industrial sectors.
Non-destructive testing
We also offer specialist non-destructive testing of ferritic, austenitic and duplex steels, nickel and copper alloys using the latest ultrasonic, MPI, DPI, PMI and XRF equipment with operators certified up to PCN (ISO 9712) Level 3.
Machining
We supply precision machined components utilising leading CNC and conventional machine tools. CNC boring and turning is available to 1,150mm diameter and milling to 3,000mm in X and 1,500mm in Y, and our inspection department uses CMM measuring equipment for accurate dimensional checking.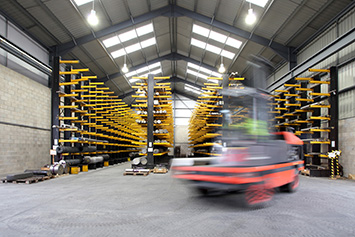 Bar Stock
More than 1,250 tonnes of material in stock, in eight core grades and diameters up to 800mm.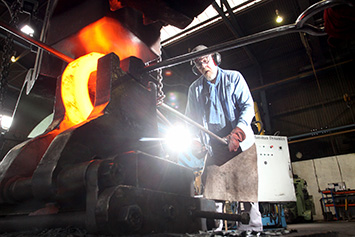 Forging
Producing forgings, forged rings, blanks, flats, shaped forgings for tubing and casing hangers.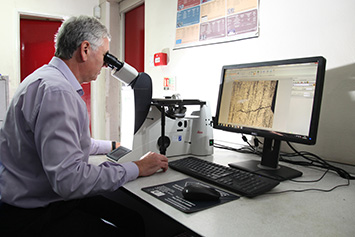 Technical know-how
Using our expertise to provide solutions to our customers' technical challenges.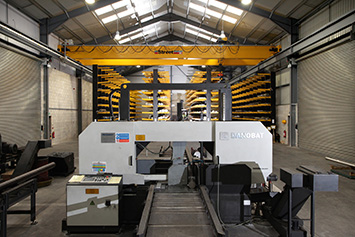 Hot shot deliveries
Providing bar stock in 24 hours and forgings available from seven working days.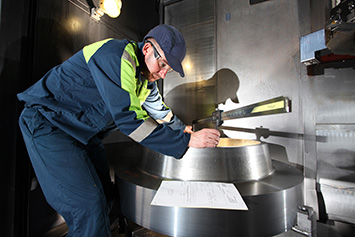 Machined parts
Utilising standard machine tools and CNC machining centres for turning, boring or complex machining.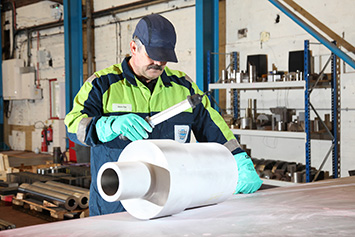 Quality and inspection
Working hand-in-hand with you and your customers to ensure specific quality and metallurgical requirements are met in accordance with dedicated, custom written ITP's and MPQP's.