Metallurgists & Materials Engineers
Qualified process metallurgists and materials engineers with decades of experience support our sales and manufacturing teams. This strong and diverse skill set has enabled us to create dedicated teams across our various process operations whether this be for nickel alloy, stainless or engineering steel grades.
A deep understanding of customer and industry specifications is maintained with long-standing relationships with the major OEM's, ensuring we are at the forefront of the developments in raw material requirements.
Working closely with our customers, suppliers and a fully integrated company structure, our technical experts provide a world-renowned support service for the manufacture and supply of complex forgings and raw materials.
Pre-manufacturing Documentation
The supply of complex parts for challenging environments will often require specific pre-manufacturing documentation. Our dedicated technical teams can ensure part or project specific requirements are clearly documented in a clear and detailed manner prior to production. A systematic description will highlight key process stages from the raw material through to a machined product with references to the controlling documents, specifications, and procedures. Also allowing for third party and witness points.
Multi-Lingual Sales Team
We work in a global industry, therefore having multi-lingual employees supports our commitment to providing a comprehensive and high-quality service for overseas customers.
Languages offered include Italian, Romanian, German, French and Polish. Our regional representatives combine their expertise and local knowledge by also offering language support in Mandarin, Hindu and Tamil.
Third Party Inspection 
An integral feature in the supply of critical components.
We have an experienced team responsible for coordinating inspection activities to ensure a superior service for our customers.
Each day we will welcome inspectors to witness/review processes or release certification. LRQA will be on site daily and we will receive regular visits from the likes of DNV, ABS, BV, and a wide range of end-user representatives.
Combined with our long-standing relationships with all the major inspection authorities, we also undoubtedly benefit from having full control of the manufacturing process which is contained within group companies all in close proximity.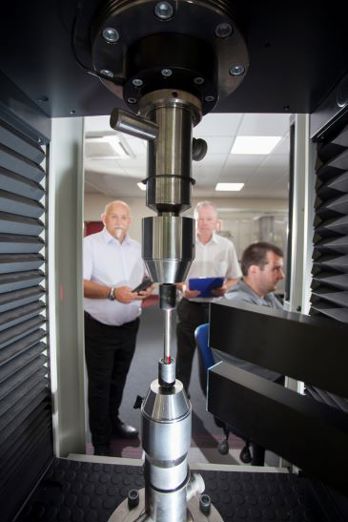 Group Capabilities
We believe the supporting services provided by our group companies give us the advantage of being one of the most comprehensive suppliers of materials in the industry. Our forgings and rolled rings are heat treated, tested and proof machined all within the Special Steel Group of companies which provides the solid foundation for a true metals management service.
Heat Treatment
Extensive heat treatment facilities including 30 furnaces handling loads of up to 25 tonnes and 10 meters long with water, oil and polymer quenching capabilities. NADCAP aerospace approved.
Mechanical Testing 
UKAS 17025 and NADCAP approved laboratory providing material testing services including mechanical, metallurgical, corrosion and analytical examination. 

Non-Destructive Testing
Delivering a wide range of in-house and on-site non-destructive inspection services including ultrasonic and surface examinations with operators qualified up to ISO 9712 Level III.
Machining
Utilising over 30 leading CNC and conventional machine tools for turning, milling and boring - an essential service in the supply of machined components.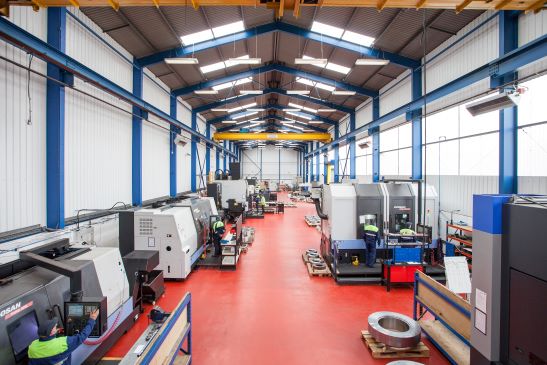 SQA Inc - Houston, U.S.A
Established in 1999, our sister company SQA Inc was formed in Houston, U.S.A. Specialising in the distribution of bars and forgings in nickel-based superalloys, duplex, super duplex, martensitic and high strength stainless steels.