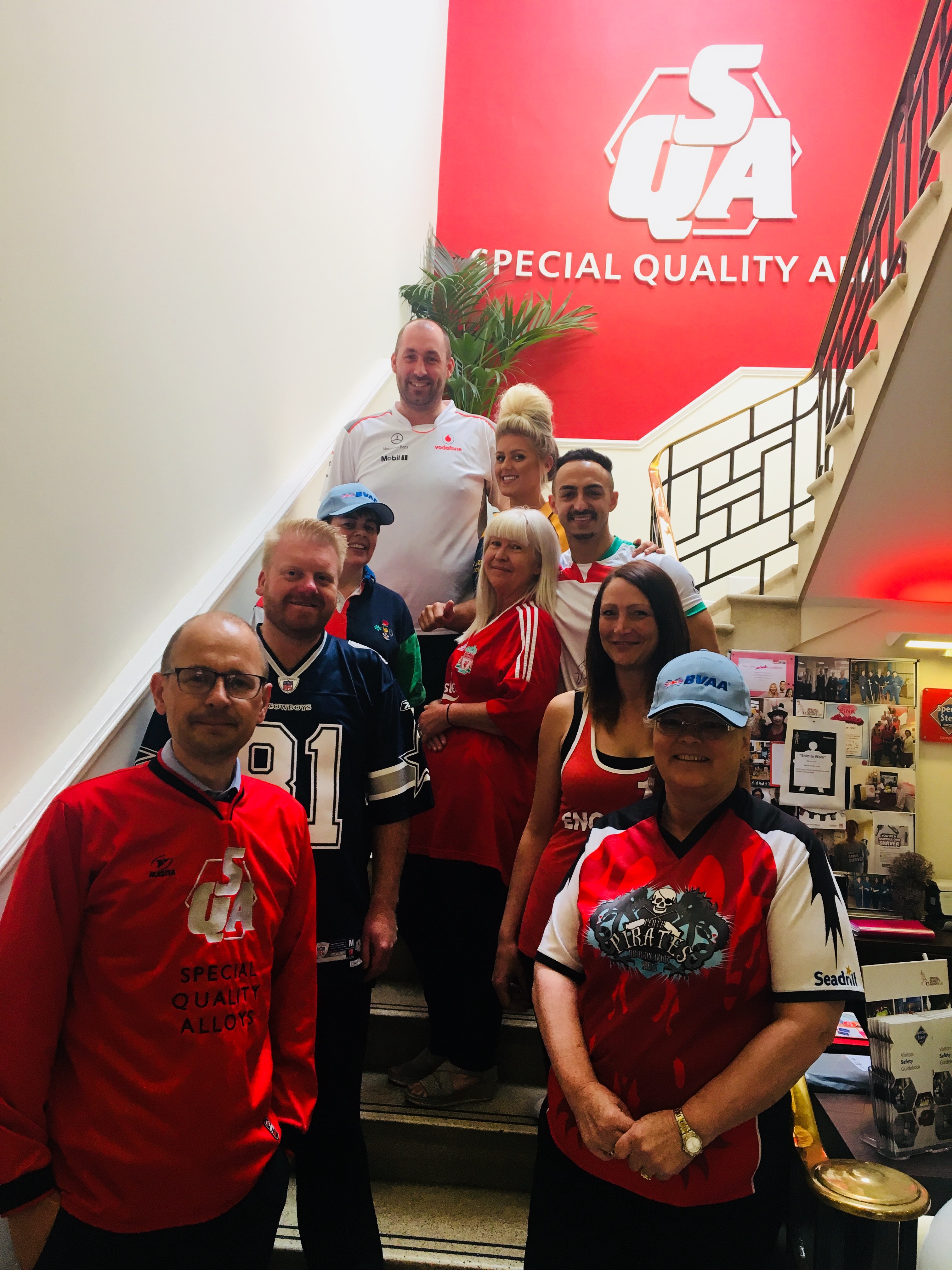 Today was wear your favourite 'Sports Shirt For Work' day at Special Quality Alloys.
This was all in aid of a very worthy charity - Prostate Cancer UK.
Along with raffles and a table of cakes and buns we are hoping to raise plenty of money for the charity.
Well done to all involved!