Following the increased forging capacity with the arrival of our new 40 CWT hammer, SQA can now manufacture larger shaped bossed forgings.
Open die products forged in tools, to shape, benefit with increased mechanical properties in multi-directions.
This method of manufacture provides a cost saving solution against traditional blank or bar methods by reducing the weight required and the cost of raw materials. Further cost is saved in the time taken to machine the product.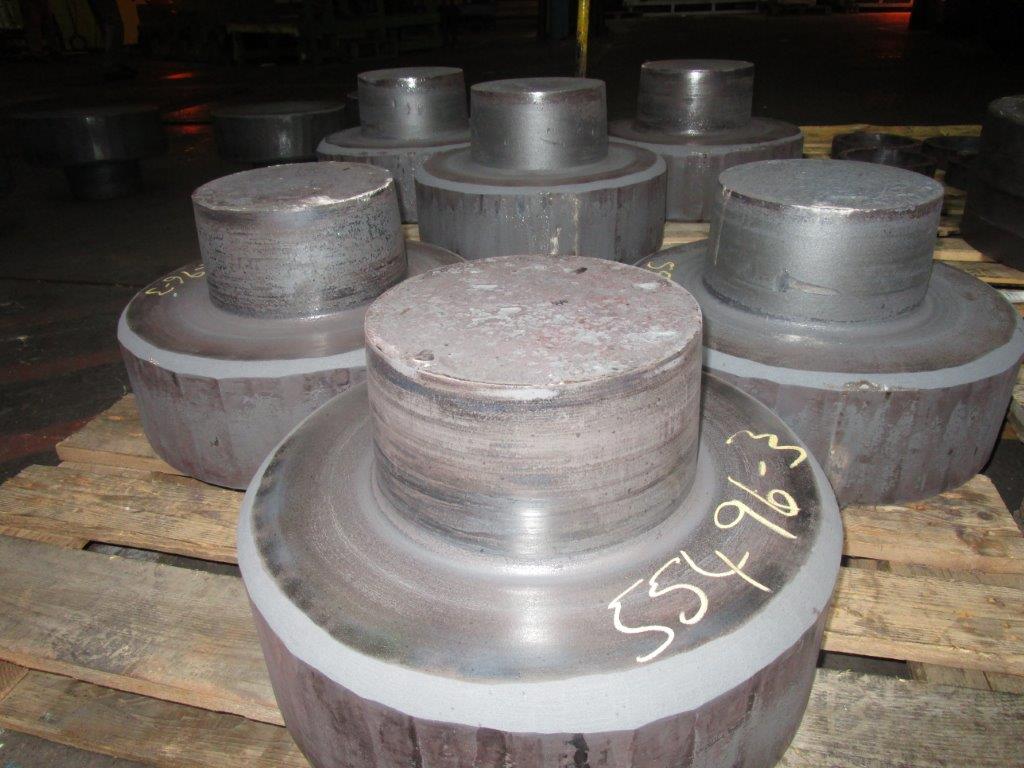 Pictured above, just after inter stage inspection is a part lot of F51-UNS S31803 Duplex Flange Forgings destined for a Subsea Gate Valve.
SQA is a manufacturer of forgings in a wide range of material grades including Engineering, Carbon and Alloy, Stainless, Duplex and Nickel Alloy Grades, we would welcome the opportunity to discuss your forging requirements.