"Certification"
Our team of highly trained certification specialists prepare documentation packages for every shipment. A typical certification package can include many supporting documents including the original mill certificate, heat treatment charts, mechanical test reports, ultrasonic certificates, calibration records, hardness reports and also third party inspection stamps. We supply products to a wide of industries including general engineering, aeronautical, oil and gas, defence and power generation.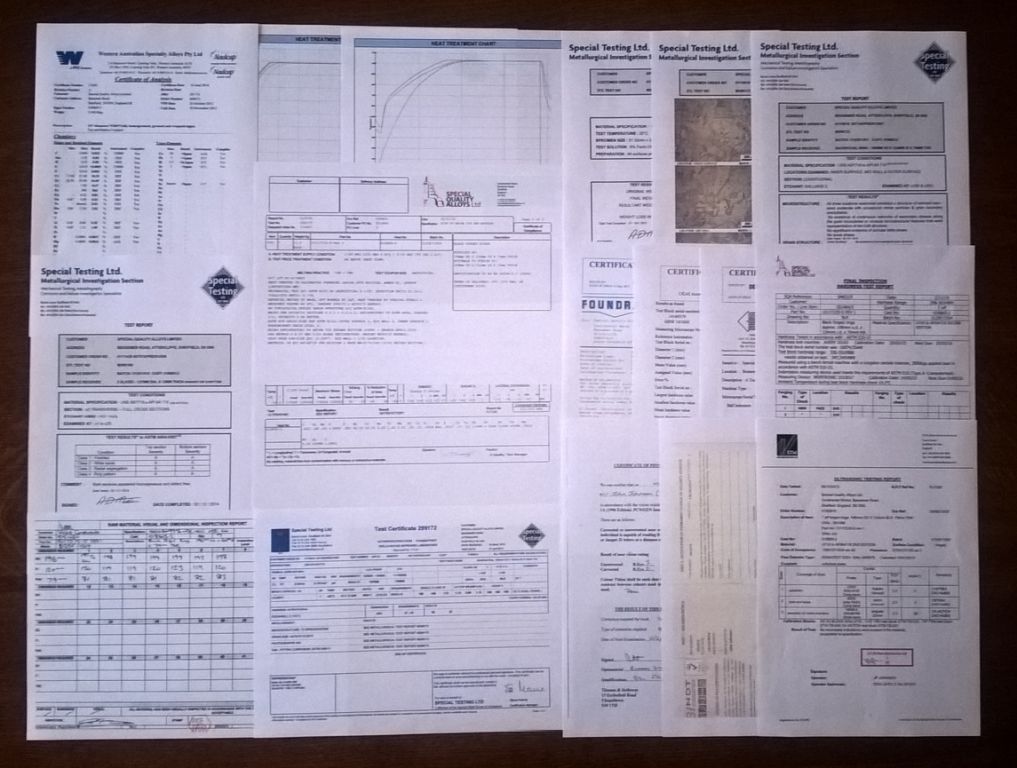 All of our certification packages include the SQA certificate of conformity, our declaration of approval that the material meets the minimum specification and quality requirements.
With our "E-Docs" systems, certificates can be e-mailed or uploaded to a customer portal prior to shipment of the raw material.
If you would like to discuss your certification needs or a material requirement please do not hesitate to contact us.