Today SQA is the preferred brand that customers contact for when sourcing Carbon and Alloy, Stainless, Duplex and Nickel Alloys parts
During our history, parts have been manufactured through the Special Steel Group facilities in Sheffield and delivered to all four corners of the globe.
We have supplied materials from 4130, 316L, Super Duplex F55, Inconel 718 and Titanium Grade 5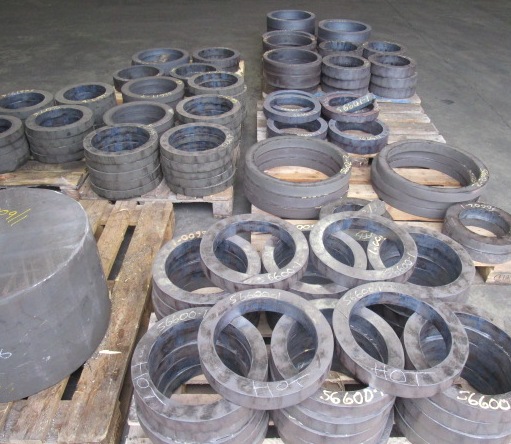 All our deliveries are supplied with full lot traceability back to the original mill manufacturer and detailed certification to comply with the demanding industries standards.
The quantities, size, material grade and mechanical properties vary for their specific applications, SQA forged products can be found operating in the following environments....
Tractors
Ships drive shaft seals
Rocket exhaust systems  
Drive shafts for off road vehicles
Gas turbines blades
Submarine periscope shafts
Power plants (Coal fired and nuclear)
Gear blanks for trains, cranes and armoured vehicles
Parts for helicopters
Desalination plants
Valves for the oil, water and gas
Pump shafts for processing chemicals and fire fighting
Formula One cars
Diggers and excavators
Can manufacturing plants
Confectionery equipment
Pulp manufacturing industry
Frigate steering blocks
Heat exchangers
Pipeline connectors
Railway engines
Slush gate valves for water reservoirs.   
Coking plant convertors
Slurry Conveyors.
Bolting for pressure closure doors.  
Strain gauges for lifting equipment
Hydraulic accumulators for bridge lifting systems
Gas analysis machines
Knife blades for scrap cutting machines
Pressure vessels
Thermowelds
Directional drilling parts
Subsea wellhead tubing hangers
Xmas tree blocks
Subsea pipeline connectors
Flanges
Nut, bolts and tie bars for bridges
If you have a requirement for a forging please contact our sales team at SQA with your requirements.